YOUR PROPERTY OWNERS
Family-owned-and-operated, D&H Industries, LLC is a private property management company servicing one mobile home park in Harford County Maryland. The Hanks family is the original owner of the park and several of the family members are involved in the business. Your family is important to our family and through honest work and word of mouth, we take a great deal of pride in what we do. We love working with residents to provide the kind of neighborhood we all want.
YOUR LEASING OPTIONS
Leases are offered on a monthly and annual basis. Qualifed residents are offered annual leases provided they have abided by the rules and regulations of the lease. A lease copy is posted in each park for resident convenience. If you have any questions, please contact the office.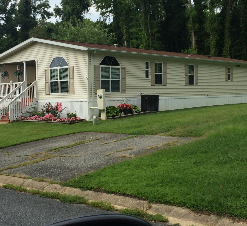 OFFICE INFORMATION
The office is located at 2107 Jacobs Well Court Bel Air, MD 21015 Office hours are Monday through Friday from 9:00 AM to 4:00 PM
Monitored voicemail available 24/7 at 410-638-9196 E-mail may be sent to dhi@dandhind.net
In case of a true emergency (fire or criminal) after office hours, please call the police or 911.